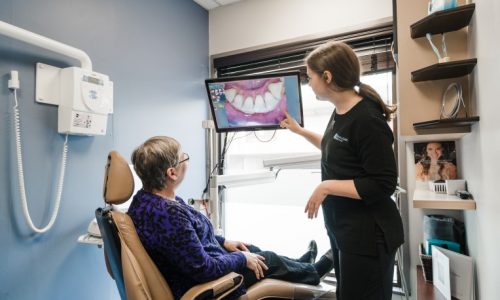 CHECK UPS & CLEANINGS IN LANGFORD
For Long Lasting Oral Health
Regular dental check ups and professional cleanings are necessary preventive measures to support your oral and systemic health. Seeing your dentist twice a year may seem unnecessary if you don't have any immediate concerns about your oral health, however, regular visits mitigate the chances of dental concerns developing unnoticed. Done regularly, dental check ups and professional cleanings allow us to detect early signs of issues in the oral cavity and address any concerns before they become severe.
Rejuvenating Botox Treatments at Parkway Dental
Botox is a purified protein that relaxes wrinkle causing muscles, creating a smoothed and improved appearance.  It is administered via a few tiny injections into the muscle to block nerve impulses that trigger wrinkle causing muscle contractions.  It is a simple, quick and minimally invasive treatment that delivers dramatic results with no downtime. Botox is not permanent. There are no permanent side effects.
Am I a Candidate?
If you are an adult with the beginnings of fine lines or wrinkles, you are a candidate! Its best to treat wrinkles early before they become etched into the skin.
Who is Not a Candidate?
Botox is contraindicated in patients with disorders of the neuromuscular junction (Myasthenia gravis, Eaton Lambert Syndrome, Myopathies, and Amyotrophic lateral Sclerosis), Presence of infection at injection site, Pregnancy or lactation and hypersensitivity to contents.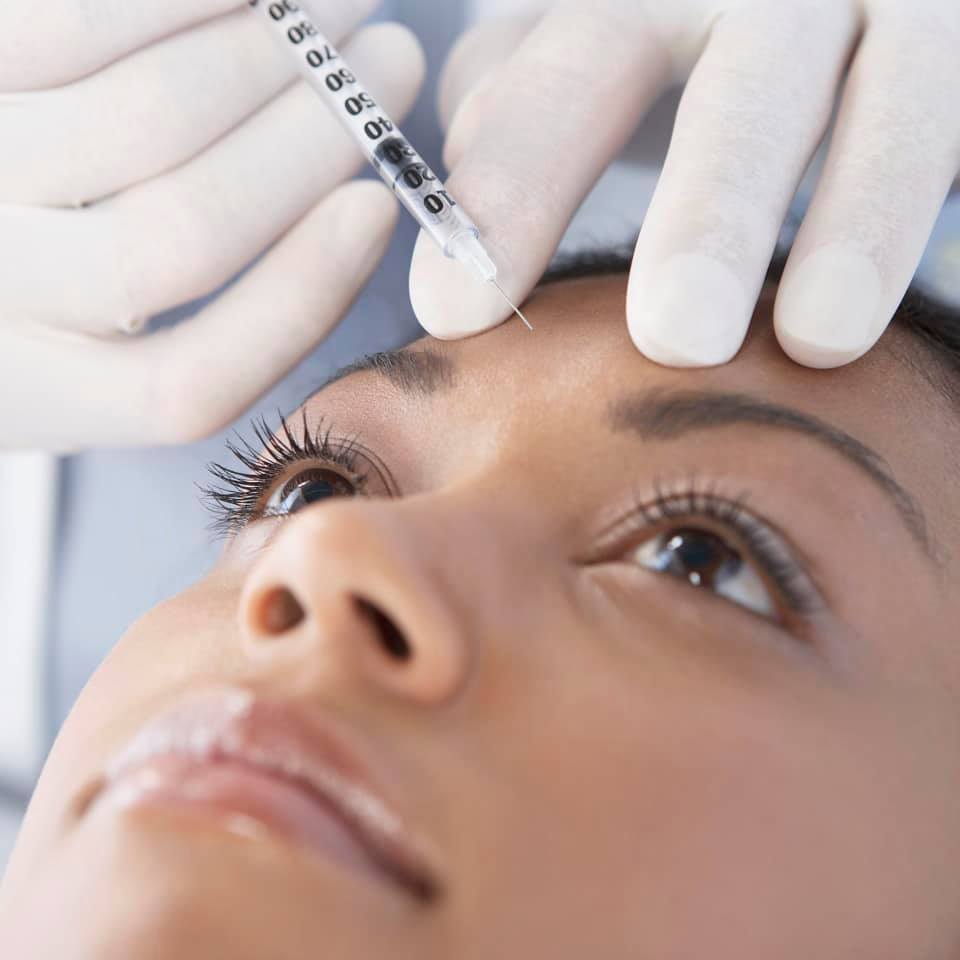 How Long Until It Takes Effect?
The effects of botox are seen 3-10 days following treatment.  Results may persist for up to 4 months, after which re-treatment is recommended.   Results tend to last longer with repeated treatments.
Request An Appointment At Parkway Dental Today!
We Will Get Back To You As Soon As Possible To Arrange Your Appointment. We Look Forward To Seeing You Soon!
Request Appointment
What Areas Can Be Treated With Botox?
Glabellar frown (Brow frown lines, sometimes referred to as "11's")

Crow's feet

Forehead lines

 Brow lift

Masseter muscles (when other clenching/grinding treatments have failed)
What to Expect on Day of Procedure?
We'll start with a photo series and a quick discussion of the areas of conern and answer any questions.  We'll mark the injection sites with a removable marker and inject botox into the sites using a very small, very fine syringe.  You may feel a slight sting.  Injecting only takes a few minutes then you are free to go!
What to Expect After the Procedure?
Immediately following injection you may notice a small "bleb" under the skin, or a red mark similar to a mosquito bite.  For most patients this goes away after a few hours.  There may be a small pin-prick evident at the injection site for a day following the procedure.  Most patients do not develop bruising; the risk of bruising is higher when injecting more sensitive skin in the eye area, such as when treating crow's feet.  To minimize the risk of bruising avoid anti-inflammatory drugs (Advil/Motrin/ibuprofen/Aleve) for 3 days prior to treatment, avoid alcohol for 24hrs prior to appointment, and avoid herbal medications like ginko biloba for 3 days prior to your appointment. We'll book a follow-up visit 2 weeks after your injections to take post-treatment photos and address any concerns.
Parkway Dental Services
Parkway Dental Clinic offers a full range of dental services in Langford. From Checkups & Cleanings to Invisalign to Cosmetic Dentistry!
View All Services
961 Langford Parkway
Langford, BC V9B 0A5






Closed: Sunday's & Holidays