Meet "Diego"
Our Resident Dog

We Are Langford's Choice For Family Focused Dental Care. Contact Us to Book an Appointment Today!
Click to Meet Diego!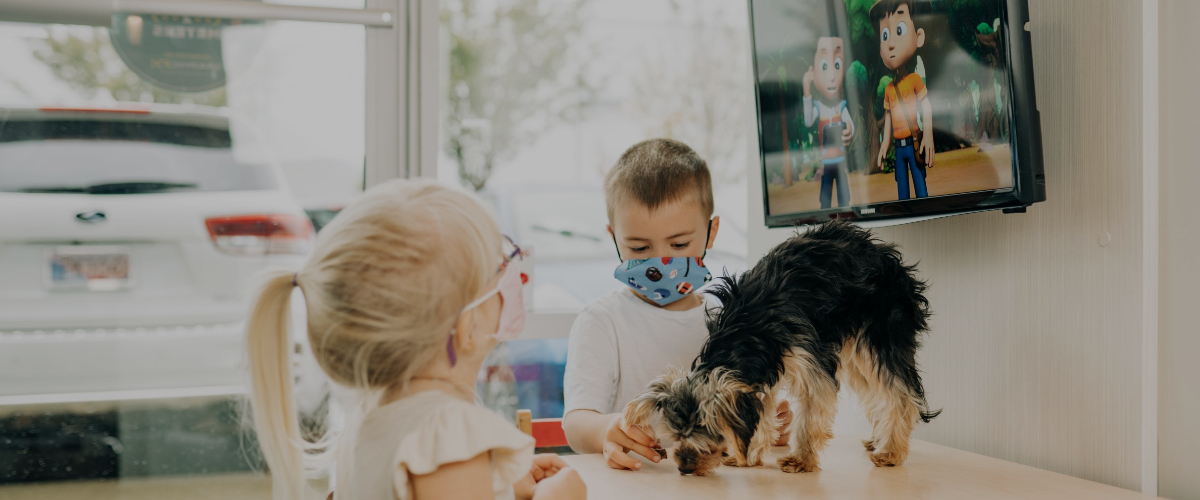 Family Focused
Hours & More!
Netflix On Every TV, A Play Corner For Kids, A Change Table For Parents & More! We Are Open Weekdays Until 7:00pm & Saturdays Until 4:00pm.
LEARN MORE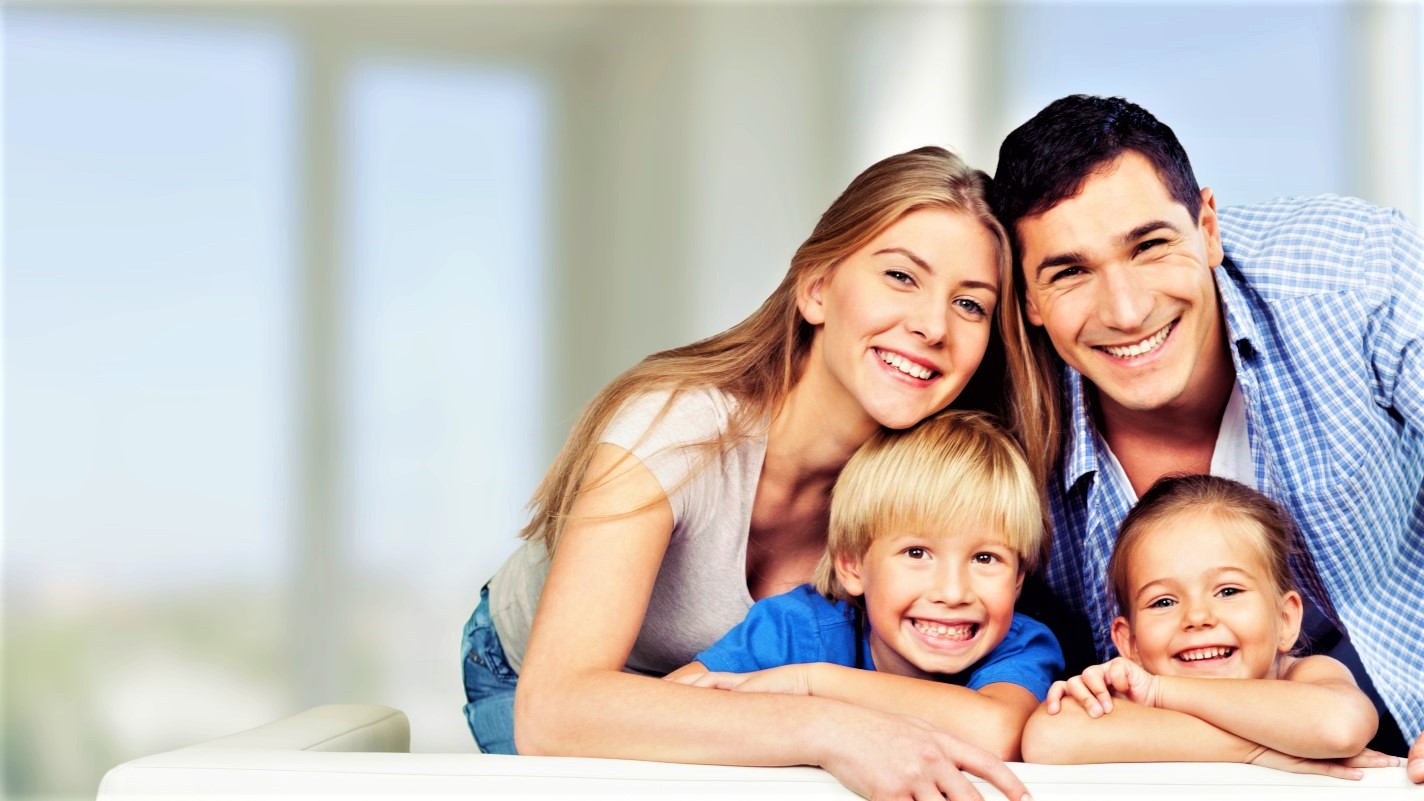 Modern Hi-Tech
Dental Equipment
We Use 3D Scanners, HD Cameras, Digital X-Rays And More to Make Dental Appointments Easier On You And More Effective On Your Teeth.
LEARN MORE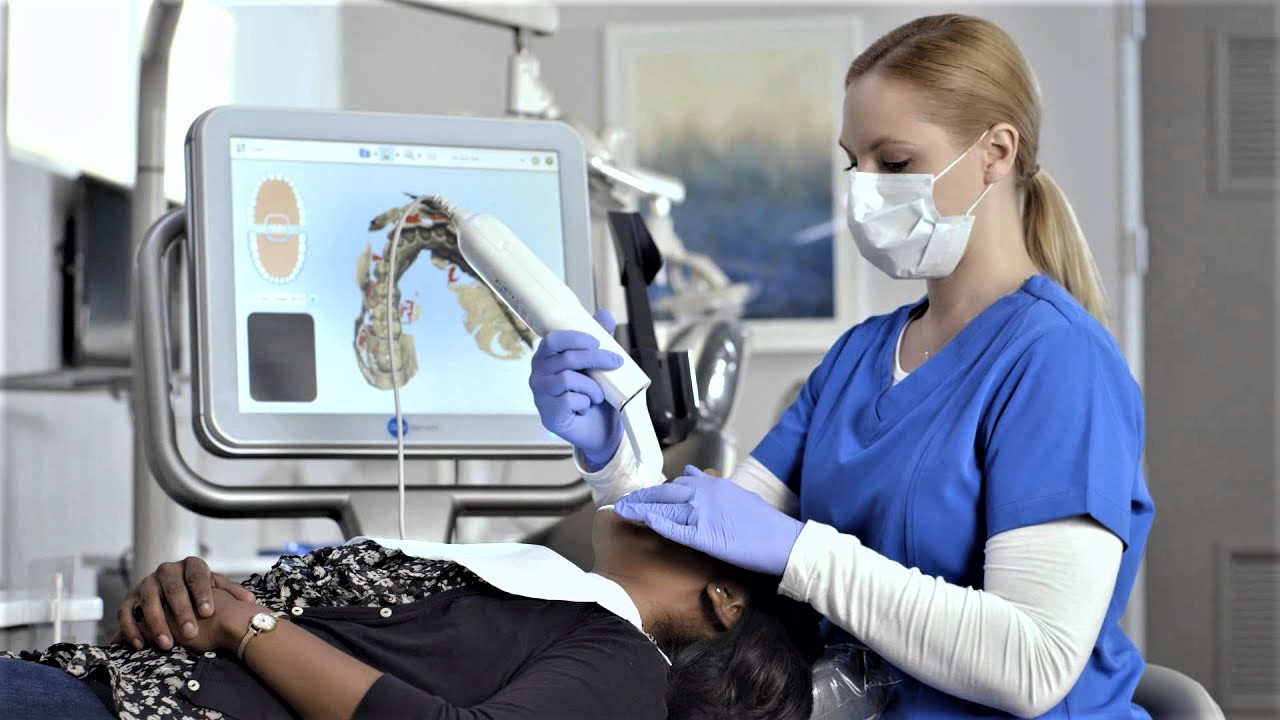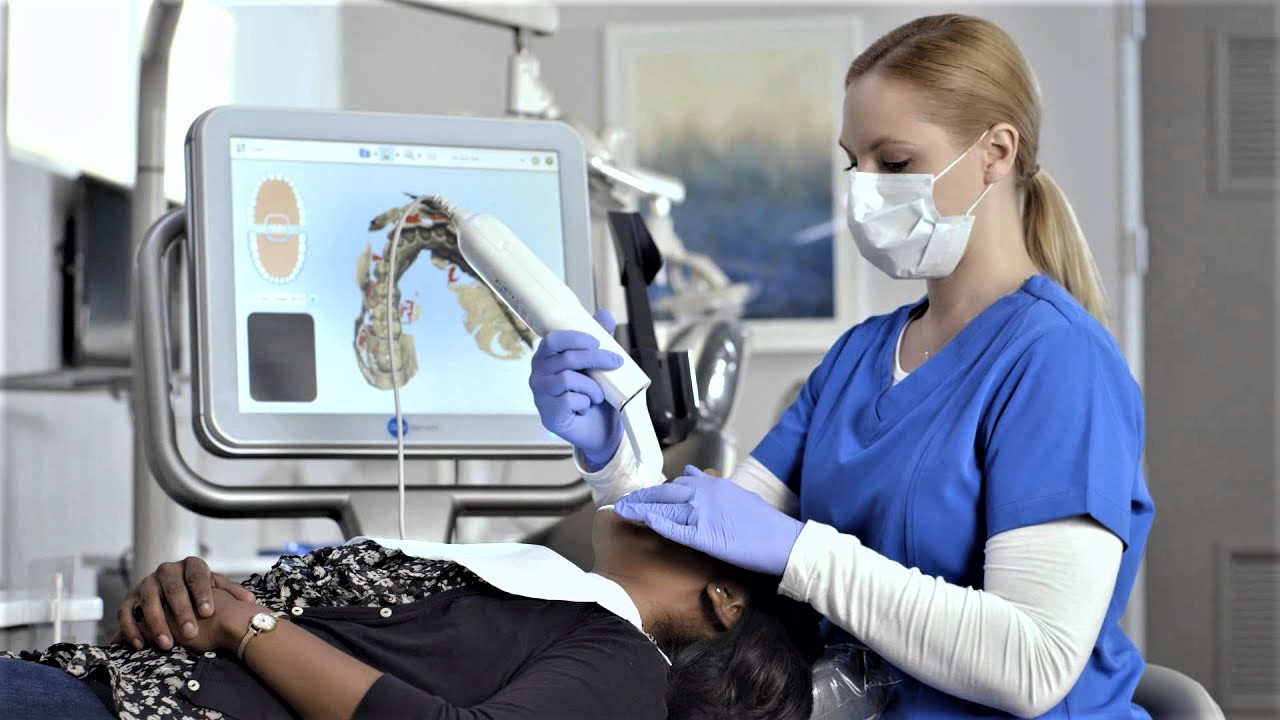 Humanitarian Work By A
Caring Clinic
Whether Doing Humanitarian Work or Treating Patients Here at Home, Our Dentists Perform the Same Compassionate Dentistry With Honesty & Integrity.
LEARN MORE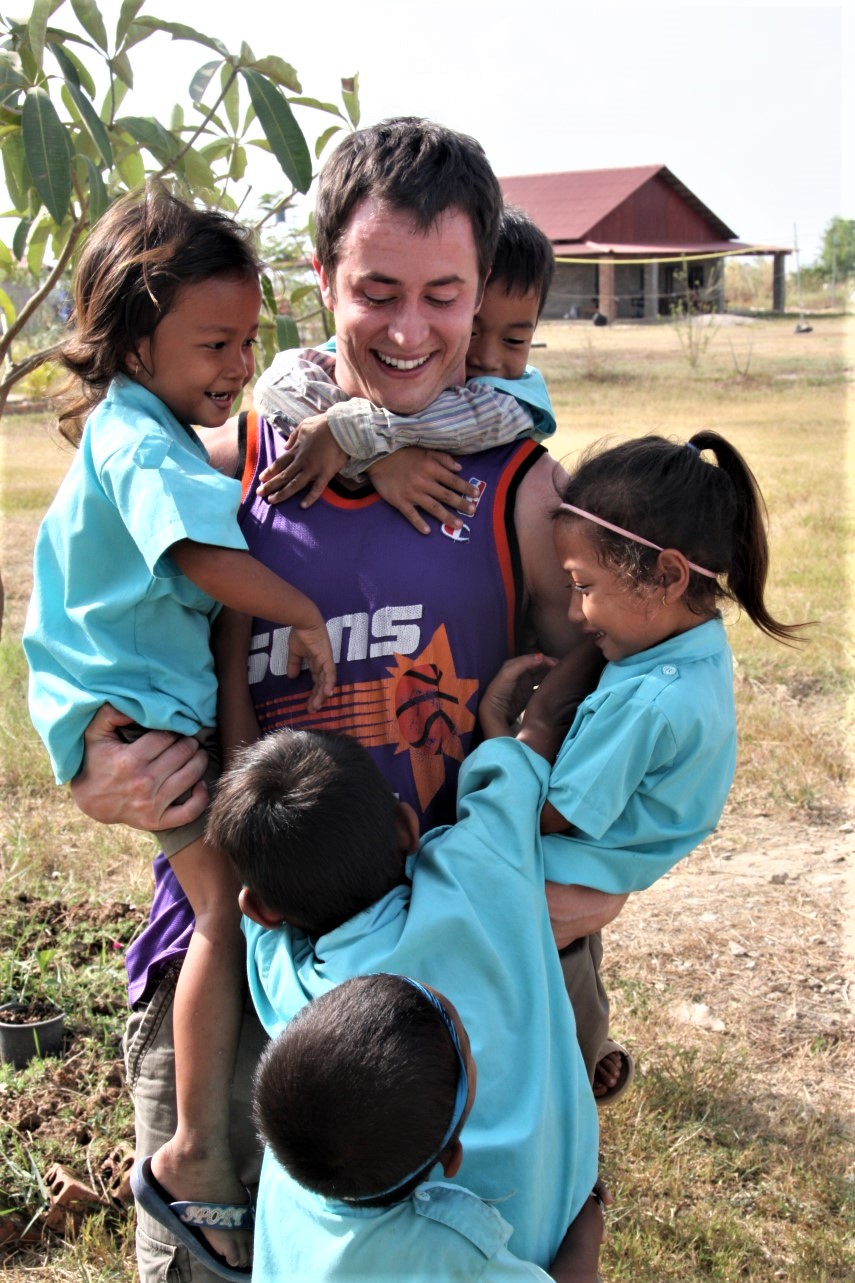 Parkway Dental is Now Providing All General Dentistry & Emergency Dental Services
Parkway Dental is happy to announce we have completed many upgrades and implemented strict protocols to ensure we can provide quality dental care in a comfortable & safe environment. To Learn More about steps we have taken, please click the button below!
Please Note We Have Resumed Oral Hygiene Services.
Click Here to Learn How We Are Keeping You Safe
Parkway Dental Services
Parkway Dental is Proud to Offer Preventative, Restorative, Surgical and Cosmetic Dentistry to the Langford community!
View All Services
Treatment Coordinators

Our Treatment Coordinators at Parkway Dental offer a professional and confidential environment to connect with patients and families to discuss your options.

LEARN MORE >

Trust – See It Yourself

Learn About Our Treatment Standards

Our friendly dentists are able to show you your diagnosis with our HD Oral Camera's and Digital X-ray's. Plus, we will prioritize with you on your treatment based on what is necessary and optional.

LEARN MORE >

OraVerse

Reverse Numbness Twice As Fast!

Reverse numbness faster! No more swollen or bitten lips. You can go back to work or school and be ready to take on the rest of your day without the hindrance of still being numb.

LEARN MORE >

Comfort & Entertainment

NETFLIX on all Ceiling HDTV's

We've custom built Parkway Dental with advanced technology and amenities including NETFLIX on overhead HD TV's, head phones, and fireplaces in our beautiful office to ensure your visit is as pleasant as possible. LEARN MORE >

Child & Family Friendly

Take Care Of The Whole Family

We provide quality family dental care while everyone will enjoy the fun amenities like our kids play area with Netflix on all of our HDTV's, toys & a table for coloring. Also a change table for parents to use in the bathroom.

LEARN MORE >

Dental Technology

Benefit From Modern Technology

Rest assured that our Digital X-Rays, gag free pan X-Ray, Intra Oral Camera's, Cerec Machine and other modern precision dental equipment will help keep your smile healthy and looking the way you want.

LEARN MORE >
Welcome to Parkway Dental Clinic in Langford
There are a lot of benefits to choosing Parkway Dental for you and your family's oral care needs. Our established dental clinic boasts modern technology, custom designed comfort, family friendly dentists, and transparent treatment standards. We're committed to earning your trust, just like we've already earned the trust of over 5000 of fellow Westshore residents like yourself. Thank you to all our wonderful patients from the Westshore!
Parkway Dental in the Westshore strives to make your visit a relaxing, informed and a positive experience. We are pleased to provide a relaxing atmosphere; each operatory features essential oil diffusers and the option for a warm face cloth. At Parkway Dental you can expect friendly staff, fully informed diagnosis, and a caring dentist.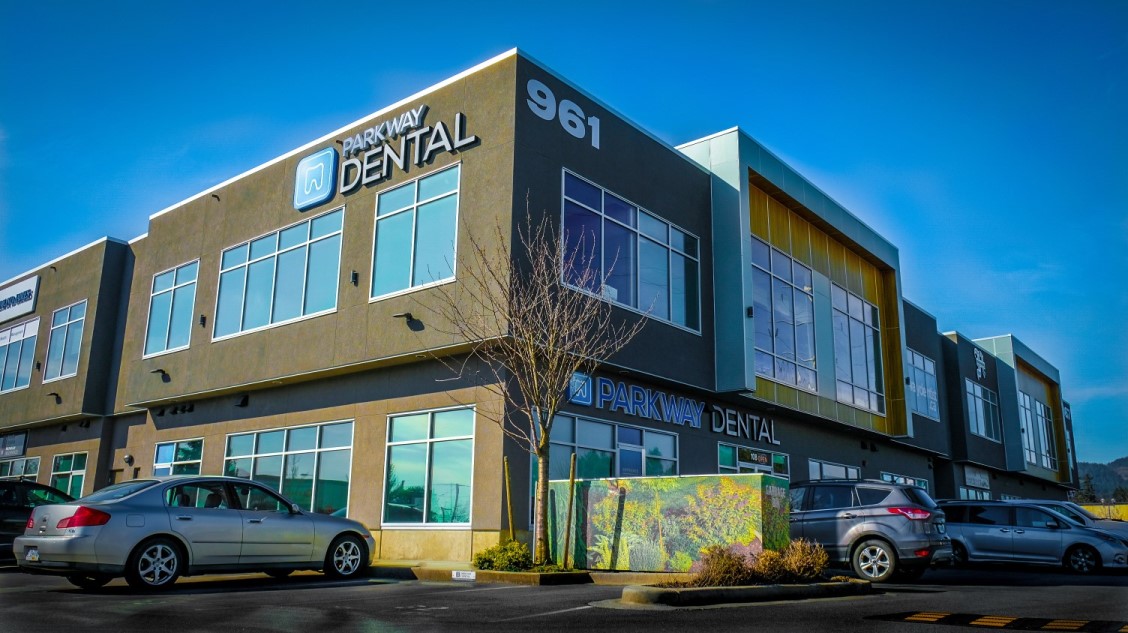 Speak With One of Our Personalized Treatment or Hygiene Coordinators to Guide You Through Your Treatment Needs!
Request An Appointment At Parkway Dental Today!
We Will Get Back To You As Soon As Possible To Arrange Your Appointment. We Look Forward To Seeing You Soon!
Request Appointment
Meet the Dentists At Parkway Dental
Our team of dentists and dental professionals are always striving to deliver the highest quality care for our patients, while maintaining a fun and friendly atmosphere.
Your Experience Is Our Priority
Our dental team at Parkway Dental puts the highest priority on providing professional oral health care while focusing on your comfort in a friendly and relaxed atmosphere.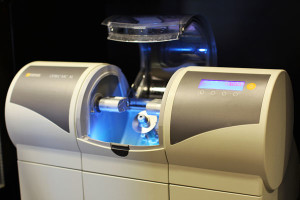 We use the most modern and advanced dental tools and equipment available to provide comfortable and quality dental care.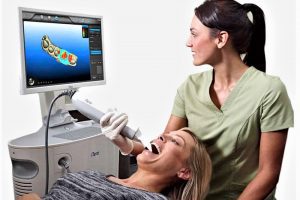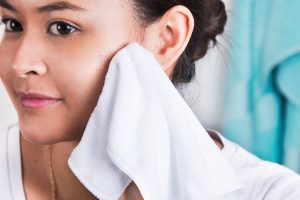 From your choice of calming essential oils to warm facecloths to Netflix on all HDTV's, your comfort is our priority!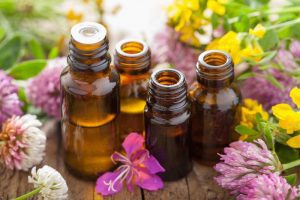 iTero - No Messy Impressions!
OraVerse - Freezing Reversal
Sedation Available
GAG FREE NO SENSOR X-RAYS
One Appointment Crowns
Gentle Freezing
We Thank-You For Reaching Out To Parkway Dental!  Although We Will Do Our Absolute Best To Accommodate Your Preferred Appointment Time, We Cannot Guarantee Availability. Our Friendly Team Will Get Back To You As Soon As Possible to Confirm Your Appointment.
961 Langford Parkway
Langford, BC V9B 0A5