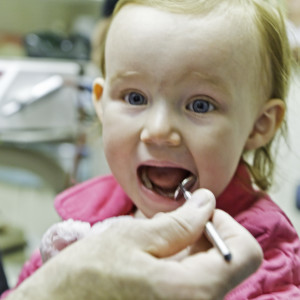 5 Tips for Conquering Fear of the Dentist
How to Reduce Anxiety and Fear of Dental Procedures
Going to the dentist can be a scary experience for just about anyone. Dental work causes stress among kids and adults alike due to a number of factors:
Fear of pain
Fear of the unknown-procedures
Cost of procedures (for adults!)
Apprehension of dentist's techniques or abilities
These factors can often be alleviated by preparing in advance for the dental work. Here are 5 tips for conquering your fear of the dentist.
1. SCHEDULE A TOUR
Much of the fear and anxiety you may feel at the thought of going to the dentist is the fear of the unknown. You can alleviate this fear by making yourself more familiar with the environment. Call and book a tour of the dentist's office before your visit and get familiar with the dentist, the hygienists and assistants, and office staff. By getting to know the people, you may find that they will relieve much of your fear of visiting the dentist.
2. KNOW THE PROCESS
Ask your dentist to explain the procedures regarding the dental work that she prescribes for you, long before you come in to have the procedure done. This will give you confidence in your dentist, and give you a sense of peace regarding her ability to perform the procedures.
3. SELF-TALK: DENTAL CARE PROMOTES GOOD HEALTH
Another technique you can try is to remind yourself that good dental care promotes good overall health. Taking care of your dental health by visiting your dentist in Langford is taking a step toward preventive dental care that will last a lifetime. It will improve your confidence too. So remind yourself you are doing it for yourself!
4. DENTAL CARE WITH KIDS
Children are more likely to experience fear when their parents are afraid of going to the dentist so try these tips to alleviate their fears:
Leave most of the explaining up to the dentist. Your trained dental team have very specific ways to explain things to children to create a positive experience.
Do not mention or let your child see your own fears of the dentist. Only talk about going to the dentist in a positive manner with them.
Read kids a short story about going to the dentist the night before their dental appointment, but make sure the story does not depict pictures of scary dental tools!
Offer kids a reward for excellent behavior while at the dentist office and encourage them to ask questions to the dental team about their visit.
Find a child friendly dentist. It will make a world of difference when you visit a dentist that truly enjoys working with children.
Finally, choose a dentist in the Westshore that you (and your kids) feel at ease with, and one who understands the fears and anxieties that people normally have when coming to the dentist's office.
When you're ready to overcome your fears and anxieties, Langford has a family friendly dental office that you'll love, Parkway Dental. If you need information about our practices, anxiety-reducing techniques, or how we approach child dental care… Contact us! We will be happy to talk to you and set up an appointment.