Learn About the Steps We Are Taking to Delivery Safe & Quality Dental Care
Below Are Some Of The Steps & Initiatives Parkway Dental Has Implemented To Ensure We Can Continue To Delivery Quality Oral Care In A Safety Conscious Manner. We Have Taken Steps Above & Beyond To Protect Both Our Patients And Staff In Our Dental Clinic.
If you have any questions or concerns about visiting Parkway Dental, we invite you to give us a call at (778) 433-4453 and we will be more than happy to discuss them with you.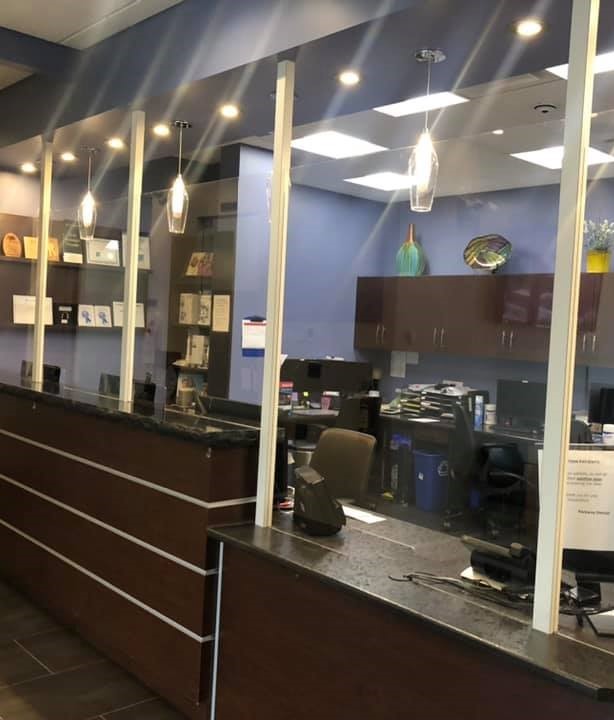 All patients are being thoroughly screened over the phone for any COVID symptoms for themselves and anyone in their household as well as screened for whether they have done any recent traveling.
All our paperwork including new patient documents and COVID19 consent forms have moved online electronically to reduce paper in the office.
We have procedures in place to minimize time spent in our waiting room to reduce contact between patients.
We have safety-glass barriers between our patients and our reception team whom are wearing masks as is the rest of our team.
We have sliding doors on all of our dental treatment suites.
All patients are being asked to come to the office alone. (unless a minor)
Upon arrival to the office, patients are requested to use hand sanitizer and are provided a mask. Our chairs are wiped and sanitized between patients for safety. Patients may choose to wait in their vehicles or in our waiting area.
All clipboards, debit machines, doors, and high touch surfaces are disinfected between every patient visit using a high level medical grade disinfectant. We also provide free unused pens for patients to keep in order to reduce multiple people touching the same pen.
We have a well trained dedicated Sterilization Team Member to ensure proper sterilization of our instruments and equipment.