The Team at Parkway Dental
Learn about our friendly and dedicated team that is here to serve you!
We are a family built, family owned and family operated clinic. 6 years ago in 2013 the Johnson family broke ground and started building Parkway Dental, and thanks to the amazing support of our patients we now have over 12 operatories on our first floor! In 2018 we moved offices and lunch rooms to the 2nd floor and we are excited to announce that we will soon be opening 3 more Ops upstairs on the 2nd floor in late 2019.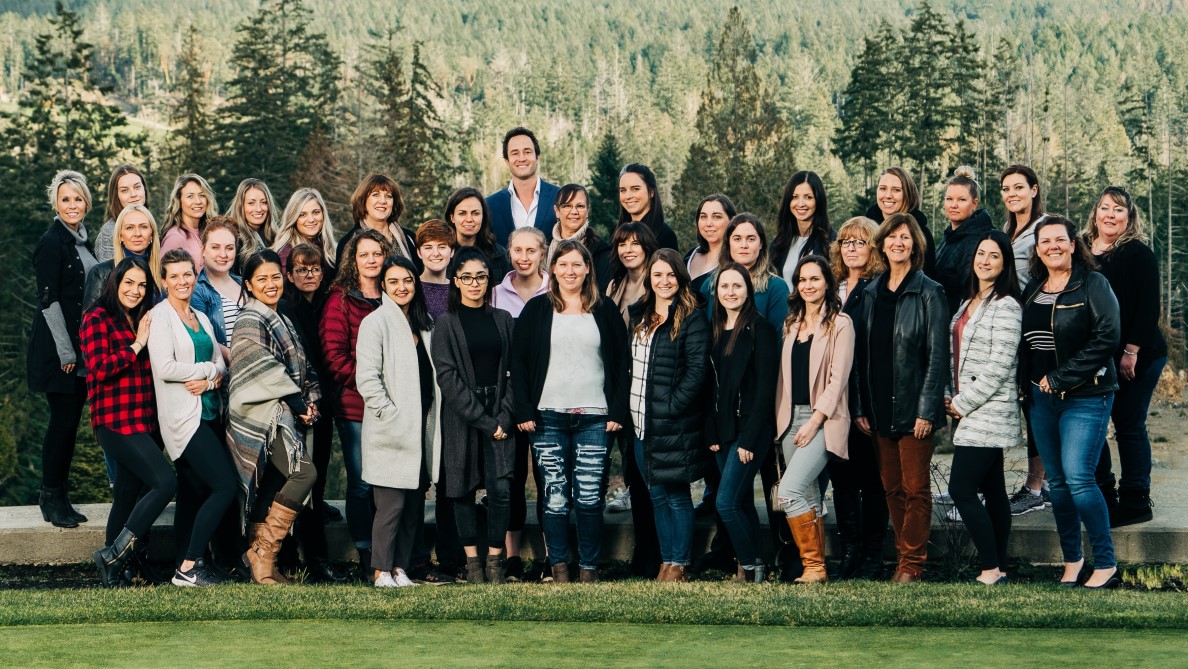 Meet The Doctors at Parkway Dental
Learn about our dentists who are dedicated in providing the highest quality of dental care.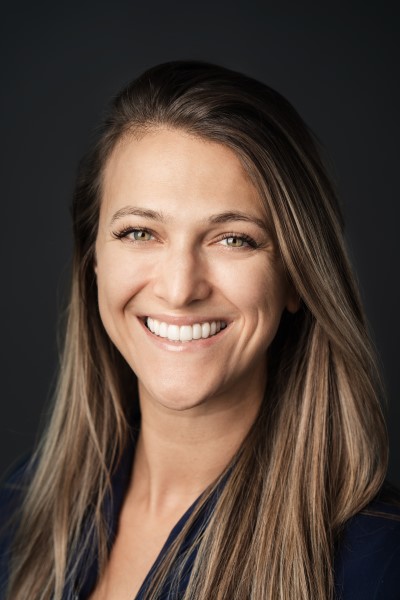 General Dentist
Dr. Cian Zybutz hails from the Rocky Mountains – growing up in Calgary & slowly making her western migration through Kelowna & Vancouver to finally settle in Victoria, BC. She studied a bachelor of Physics at UBC & received her dental degree down under at the University of Sydney. Dr. Zybutz enjoys her dental work with people of all ages, especially children. When she isn't busy learning new techniques for preventing & treating dental issues, she enjoys fishing, camping & exploring the west coast.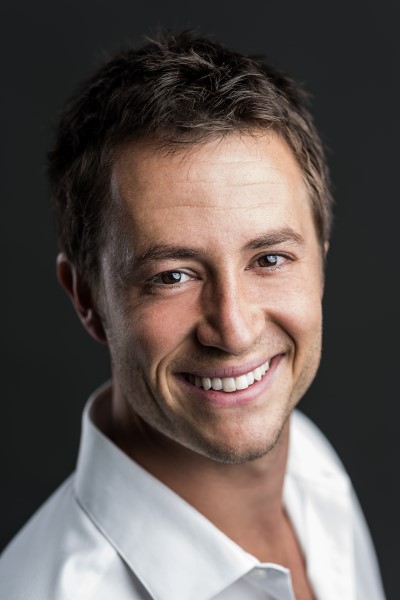 General Dentist
Dr. David Johnson is dedicated to performing gentle, friendly and compassionate dentistry. At his core, he believes in caring for others whether they are here in the Westshore or in 3rd world nations. Dr Johnson has and continues to regularly visit Cambodia, Thailand, Moldova, and the Ukraine. Dr. Johnson is a gold-level Invisalign provider who enjoys providing his patients with cosmetic dentistry. Dr. Johnson is Victoria born, raised, and educated. He attended the University of Victoria before graduating from the University of British Columbia in 2008 with his degree in medical dentistry (DMD). You will be impressed with his high-quality work as well as warm, professional, and friendly demeanor. Dr Johnson has and continues to regularly visit Cambodia, Thailand, Moldova, and the Ukraine.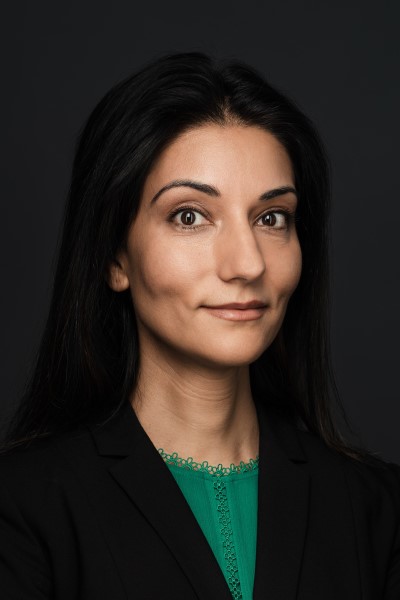 General Dentist
Born in Toronto and raised in Vancouver, Dr. Pooja Panwar attended UBC for her Undergraduate Degree and Boston University for her Dental Degree. She has been practicing dentistry for over 10 years, and enjoys being up to date on her studies and technology. This is demonstrated by the numerous additional courses she takes to advance her skills. Dr. Panwar's husband and two kids keep her busy when she's not working. Recently, her hobbies include kayaking and playing golf. Dr. Panwar is passionate about a patient-first practice: "I feel fortunate to be working in a very modern office that cares so much about its patients."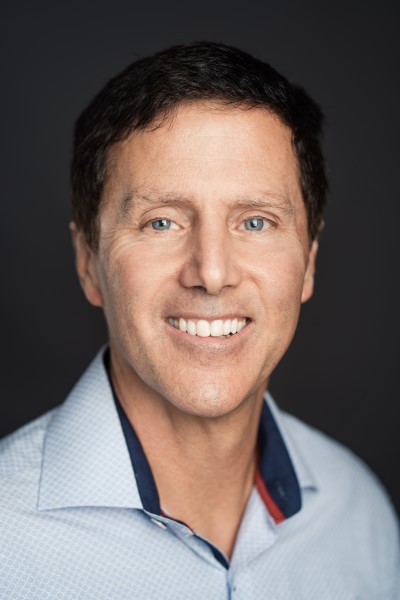 General Dentist
Dr. John Mosco is a graduate of McGill University, holding both a Bachelor of Science in Biochemistry and a degree in Dental Medicine. His passion for dentistry has led him to completion of a multidisciplinary residency in Pediatric Dentistry at the Montreal Children's Hospital with a focus on oral surgery, dental implants, dentofacial restoration, and orthodontics. Dr. Mosco is committed to continuing education and clinical excellence. A very capable dentist, he is passionate about dentistry and proves it through his quality dental work. He and his wife have made Victoria their home after owning a group practice, raising three children, and serving the people of Ottawa for 28 years. In his off-hours, he enjoys an active lifestyle including skiing, cycling, and windsurfing.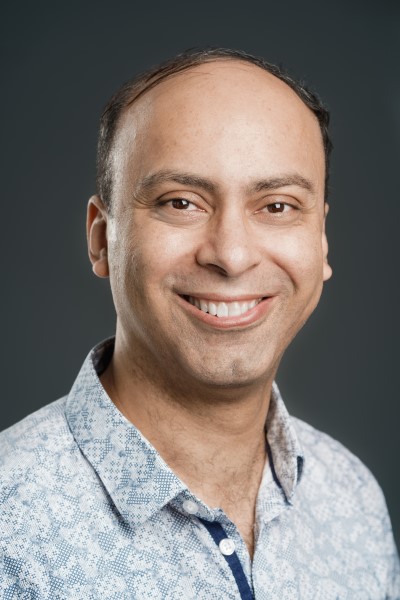 General Dentist
Dr. Hanna was born in Egypt where he received his first dental degree. He also earned a postgraduate diploma in Prosthetic dentistry from Cairo university. His passion in dental surgery led him to the UK where he completed the comprehensive study and training for the fellowship of the Royal college of Physicians and Surgeons of Glasgow. He worked for a while in Dubai as a senior specialist oral surgeon before moving to Canada. He got accepted into University of Toronto where he received his second DDS with honors. Dr. Hanna has 15 years of experience in placing and restoring dental implants and was awarded the Master Designation from the International Congress of Oral Implantologists in 2016. Apart from work, he likes playing chess, table tennis and travelling with his wife, daughter and son.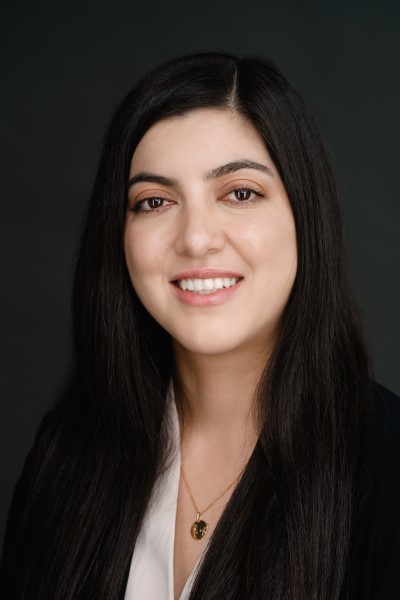 General Dentist
Dr. Khalaj earned her Doctor of Dental Surgery degree with Honours from the University of Toronto and is once again embracing life in the West Coast. She is eager to form trusting relationships with patients of all ages and her goal is to help all her patients achieve healthy smiles. Dr. Khalaj actively seeks to further her dental knowledge and skills by participating in continuing education courses and conferences. She is an Invisalign provider and is certified to provide minimal oral sedation to paediatric patients. Outside of dentistry, Dr. Khalaj enjoys spending time with her family and friends, exploring local hiking trails, relaxing with a good book, and travelling.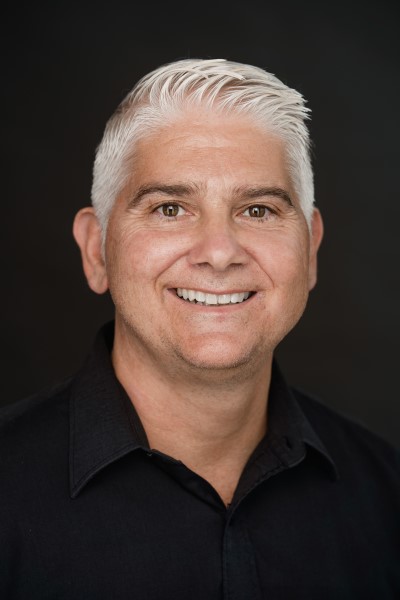 General Dentist
Dr. Curtis Horne is a graduate of Dalhousie University where he achieved 3 degrees. He followed a Bachelors and Masters degree with a degree in dental surgery. Dr. Horne operated a large successful practice in Halifax, Nova Scotia for 20 years. His passion is providing gentle family care to his patients in a thoughtful and understanding manner. He finally realized his west coast dream to relocate to beautiful Victoria with his wife and son. They travel frequently and love the outdoor lifestyle in B.C.
Request An Appointment At Parkway Dental Today!
We Will Get Back To You As Soon As Possible To Arrange Your Appointment. We Look Forward To Seeing You Soon!
Request Appointment