Do You Have Some Questions?
Below Are Some Great Questions That We Frequently Receive From Both New And Existing Patients. If You Don't Find What You Are Looking For, Please Use The Form To The Right And Ask Us Directly!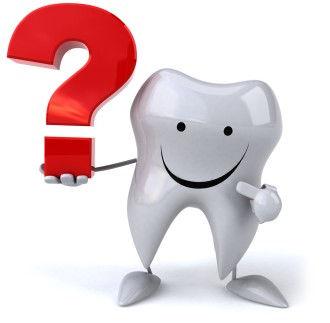 Are any of your dentists good with children?
All of our Dentists are very good with children and enjoy helping shape their early dental experience to be a positive one.  Dr. John Mosco has done a multidisciplinary residency in Pediatric Dentistry and offers children's braces at Parkway Dental. Learn More About Dr. Mosco Here.
Are you accepting new patients?
Yes, we are currently welcoming new patients of all ages to our ever-growing practice. Contact us today to book your first comprehensive exam with one of our Dentists.
Are you open in evenings and on weekends?
Yes, we are open late Monday through Thursday until 7:30PM. We are also open on Saturdays from 9-5 for your convenience.
Can you direct bill my insurance provider?
Yes, we will direct bill your insurance company for most of your dental treatments
How many dentists are available at your office?
We have 6 dentists who work out of Parkway Dental. Having a variety of dentists will give you the ability to choose times that work best for you with the dentist of your choice.  We are confident we can accommodate any of your needs in that aspect.
Do you offer Invisalign?
Yes we do. Dr. David Johnson is our main Invisalign provider and this is one of his biggest passions in Dentistry. See our Invisalign page to learn more.
How much will a cleaning cost me?
This depends on what services are completed and will vary from person to person. We can give you an estimate verbally after a few qualifying questions to better understand your needs. Call us at (778) 433-4453 and we can give you a rough estimate.
How quickly can I get in for an appointment?
At Parkway Dental it is our priority to meet our patients' needs, this means we will strive to get you in for an assessment within a few days' time. If you have a dental emergency, please inform us and we will get you in that day but you may be required to wait for an available Dentist.
What types of sedation are available for procedures?
We have many options for promoting calmness and comfort at our clinic. During your dental exam your dentist can discuss sedation options. Our clinic offers nitrous oxide (otherwise known as laughing gas), oral sedation, and IV sedation. IV sedation is an option for those that require a deeper level of sedation to have their dental treatment completed.
What is the best age to get my child in for his/her first dental visit?
We are happy to see children of all ages; most parents like to come to our office for a meet and greet when the child is around 1 year old, this allows them to get comfortable with surrounding noises. After the meet and greet with the dentist kids get to enjoy a prize from our treasure box to build a positive memory of their first visit.
Is Parkway Dental affiliated with any other dental clinics?
Yes, we have another dental office located in the community of Royal Oak. For more about the Royal Oak Dental Centre, click here to visit the website.