Careers at Parkway Dental
Are you looking for an exciting and rewarding career at a modern and patient focused dental clinic? If so, we may be looking for you! If you are interested in any of the work opportunities below and feel you would be a great fit for our team, please send us your information and cover letter/resume and we will get back to you as soon as possible!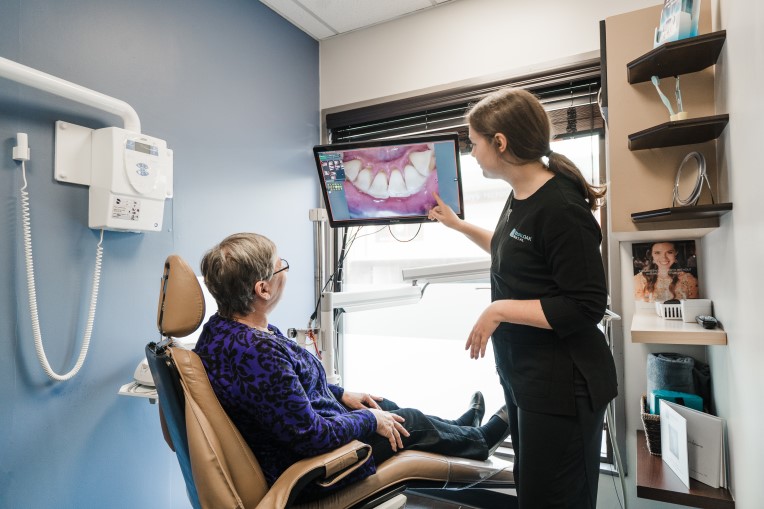 Associate Dentist
We are looking to add an experienced associate to our rapidly growing dental practice.
Our clinic has over 5000 active patients and draws over 100 new patients per month. Associates will get to enjoy working with the latest technologies including; itero scanners, cerecs, digital radiographs, intra oral cameras and paperless charting. We are also equipped with nitrous oxide.
Our office consists of a large number of staff, including support staff such as treatment coordinators, recall coordinators and float CDA's.
The ideal candidate will be a seasoned dentist who provides high-quality treatment, is a great communicator and possesses a patient rapport that is caring and informative.  If this opportunity interests you, please email ashley@parkwaydentist.ca for more information.
Registered Dental Hygienist - Full Time
We are seeking a Registered Dental Hygienist. We are a large dental practice located in the Westshore with exceptional staff, digital charting and xrays, CE allowances/courses, extended healthcare and dental benefits, competitive wages, overtime pay and bonuses with 1hr and 20 min recalls scheduled for proper client care. This is a full-time opportunity Monday to Thursday with two evening and two day shifts. 3 shifts may also be an option. Our ideal candidate is a team player who is adaptable to practice growth and expansion and is passionate about both personal and dental hygiene career development. All qualified and interested applicants please apply by submitting your resume using the form on the right, or give us a call!
Bookkeeper / Jr. Accountant
We are looking to add a skilled bookkeeper / Jr. accountant that has multiple years of experience in the dental industry working with dental clinics. Attention to detail, ensuring accuracy as well as enjoying routine and systematic approaches to tasks are all vital attributes to this position.
Experience & Education
The right candidate will have 5 or more years performing full-cycle with Sage 50 accounting software and will also have experience with CRA and government filing and payment including GST, PST and Payroll. They will also have been awarded a bookkeeping or accounting diploma.
Critical Skills
The critical skills required for this position include; Record keeping (including hard copy filing and digital scanning of source document), accounts payable administration and payroll administration (including direct deposit and CRA remittances), preparation and net-filing of GST returns, full-cycle bookkeeping (using Sage 50/ Simply Accounting software) as well as skilful creation of financial reports and analyses with MS Excel.
Supplementary Abilities
Additional important abilities are the creation and communication of; financial projections, cost analyses (including cost budgeting and variance analysis) as well as cashflow analyses.
All qualified and interested applicants please apply by submitting your resume using the form on the right, or give us a call!